John Vitarello, MD, was born and raised in Frederick, Maryland. Vitarello is a fellow of Cardiovascular Disease at the University of Virginia in Charlottesville, Virginia. He completed a residency at Beth Israel Deaconess Medical Center in Boston, Massachusetts and received his Medical Doctorate from Georgetown University School of Medicine. Prior to medical school, he obtained a Master of Science in Nutrition from Columbia University. While attending Columbia University, he helped lead diet and pharmacologic research trials at the Comprehensive Weight Control Center, Weill Cornell Medicine.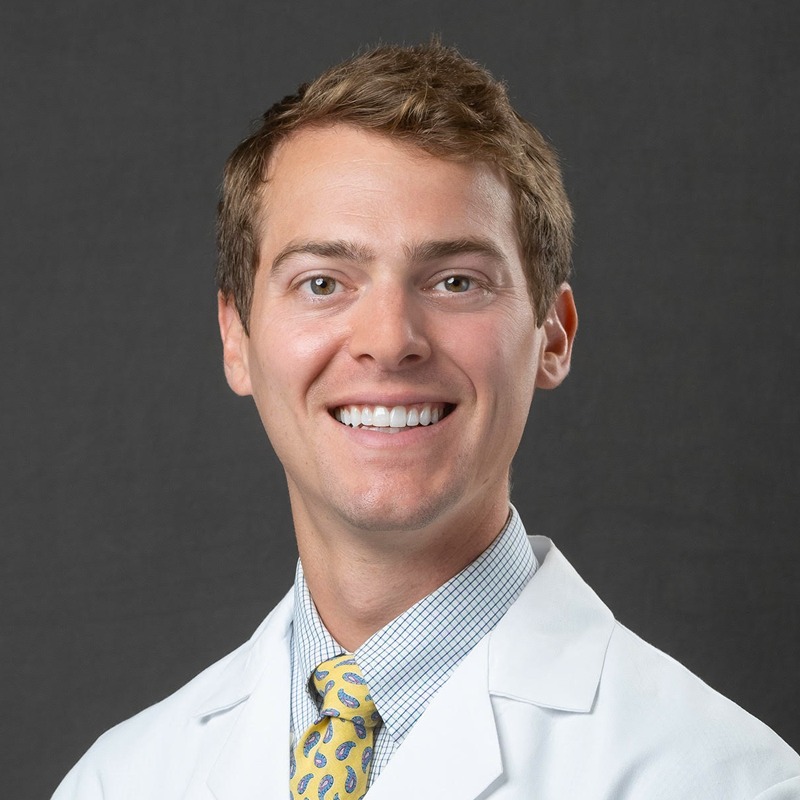 Read interviews and articles featuring John Vitarello.
If You Have Coronary Artery Disease, Lower LDL-Cholesterol is Better
Lowering LDL-cholesterol is one of the best treatments for coronary artery disease. While a reduction in LDL-C significantly decreases the risk of heart attacks, a considerable number of people are not receiving adequate treatment for a preventable condition.
A Weight Loss and Diabetes Medication called Semgalutide Protects the Heart
This once a week injectable medication treats a myriad of medical conditions. It was also found to reduce the risk of heart attack and stroke in patients with diabetes.
What is Heart Failure with Preserved Ejection Fraction (HFpEF)?
Do you feel short of breath and have swelling in your legs? This symptoms may be from Heart failure with preserved ejection fraction (HFpEF) also known as diastolic heart disease.
People with High Levels of Lipoprotein (a) Are At Increased Risk for Heart Attack
Elevated lipoprotein (a) is a major risk factor for heart disease. Unfortunately, it is not a part of the standard lipid panel, so patients with elevated levels of Lp(a) often go undiagnosed. If you or a family member have a personal or family history of premature heart disease, ask your doctor to check Lp(a).
How to treat atrial fibrillation: A guide for patients
Afib is a common heart rhyhthm disorder that can lead to serious complications such as stroke. There are many treatments such as cardioversions and ablations.
How a Special CT Scan Predicts Your Risk of Heart Disease
The doctor recommends a medication to lower cholesterol but you're reluctant. Perhaps your cholesterol is elevated, but not by a lot. In these situations, Dr. John Anthony Pacelli Vitarello suggests a special computed tomography (CT) scan can better assess your risk of coronary artery disease and help you decide on starting cholesterol lowering medication.
Half of Adults Have High Blood Pressure: Do you?
High blood pressure, referred to as hypertension, is a medical condition that afflicts about half of Americans and yet many are unaware they have it...
John Anthony MD Shares Top Weight Loss Strategies To Improve Your Health
You're not alone if you're looking to shed a few pounds. Experts like Dr. John Vitarello in Charlottesville, VA, say that according to the Centers for Disease Control and Prevention (CDC), a majority of adults are overweight...
How to Make Sense of your Cholesterol Test
Knowing your cholesterol level can save your life. According to a study published by the American Heart Association, a heart attack occurs every forty seconds in the United States. Fortunately, blockages in the arteries of the heart, known as coronary artery disease, are preventable, and it starts with knowing your cholesterol level.
What Are The Most Common Symptoms Of Pulmonary Hypertension?
Pulmonary hypertension is a condition where the pressure in the blood vessels of the lungs becomes too high. Medical experts in Charlottesville...
How Dr. John Anthony Pacelli Vitarello Is Helping Americans Fight Heart Disease
Dr. John Vitarello is a medical doctor and fellow of cardiovascular disease at the University of Virginia. He graduated from Columbia University...
An Interview with John Vitarello Cardiologist
John Vitarello is a cardiologist, medical researcher, and fellow of cardiovascular disease at the University of Virginia in Charlottesville. Born and raised in Frederick, Maryland...
WHAT ARE RISK FACTORS FOR HAVING DIABETES? DR. JOHN VITARELLO SHEDS INSIGHT
nsulin is a hormone that helps the body move sugar from the bloodstream into cells to use as energy...
John Vitarello MD Shares Medications That Can Help Lower Cholesterol
If you have high cholesterol, your doctor may prescribe medications to lower your levels. Medical professionals like Dr. John Vitarello in Charlottesville...
John Anthony Pacelli Vitarello Discusses Some Complications Associated With Metabolic Syndrome
Metabolic Syndrome is a clustering of conditions that increase the risk of coronary artery disease, stroke, and Diabetes. John Anthony Pacelli Vitarello....